[rev_slider_vc alias="Slider02″]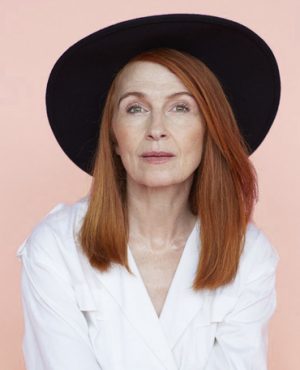 " My books are marked down because most of them are marked with a on the edge by publishers."
Savanna Walker
In foster care after having experienced violence, neglect and sexual abuse as a young child, Eloise, age 14, has created a fantasy companion for herself, leading to confusion for the social workers trying to help her, because they do not know what is fact and what is fiction.
Then Eloise develops a troubling obsession with another teen.  In a mistaken belief Torey Hayden can help reunite her with this girl, she agrees to work with Torey, who is challenged to meet Eloise's complex behavioural needs.
In a forgotten corner of Wales, a young girl languishes in a home for troubled children.  Abandoned by her parents, Jessie, aged nine, is at risk of becoming just another lost soul in the foster system. Precocious and bold and convinced she is possessed by the Devil, Jessie is utterly unprepared for the arrival of Torey Hayden.  Armed with patience and compassion, Hayden begins working with Jessie, and then Jessie makes a stunning accusation against one of Hayden's colleagues.  Hayden's work doubles.  Now she must not only help Jessie with her troubles but also find out if what the girl alleges is true.
This book, written by renowned meditation master Yongey Mingyur Rinpoche and educational psychologist Torey Hayden shows young children how following our breath can calm us down—and how practicing compassion shows us that even Very Scary Men can be frightened sometimes too.
A detailed appendix at the end of the book gives further guidance for parents and teachers.
"The thing you got to understand about foxes," Dixie said, "is that they're innocent of what they're doing. They got no idea they're destroying what they love most."
Abundance, Montana, once a lively mining town in the days of the wild west, is now not much more than a ghost town.  Local girl, Dixie, a struggling single mother who has just lost her baby, tries to make ends meet while her feckless boyfriend Billy drifts from one job to another, always believing his next moneymaking scheme will be the winner.
Above them in the magnificent mountains surrounding Abundance, jaded Hollywood actor Spencer Scott conceals himself from the paparazzi on the ranch that has been his pristine sanctuary until the arrival of his obnoxious, nine-year-old son.
Then Billy puts into motion a plan almost too appalling to contemplate, and from which there is no escape.  As all four are forced to confront the brutal reality of the Montana mountains, so too are they forced to face their damaged lives in this moving new novel of loss and redemption from bestselling author Torey Hayden.
A very special book for children aged 4 to 8 written by Torey and Tibetan lama and meditation master Yongey Mingyur Rinpoche which, along with the story of Ziji's adventures, includes an appendix for parents and teachers with suggestions for using meditation with young children.
Ziji is a noisy, bouncy puppy who lives with the Anderson family – Mom, Dad, Jenny and Baby Jack.
He loves to bark and play and – most of all –chase pigeons in the park.
Then one day Ziji sees the new boy from Jenny's school, Nico, sitting in the park. What is Nico doing? Why does he look so calm and happy? Ziji can't wait to find out.
When special education teacher Torey Hayden left the classroom for work in a children's psychiatric ward, a diverse trio entered her life.
Twilight Children is the story of one determined woman and three individuals battling overwhelming odds.
Told with compassion, sensitivity and humour, it is a powerful, unforgettable books that reminds us of the strength and beauty of the human spirit.
David doesn't belong anywhere.
He isn't good at school, or talking to people, or making friends. He's been in six different foster homes, and he can't really remember his parents. It seems like he'll never have anything all his own.
Then he finds an owl egg. With the help of Mab, the skinny "girl genius" of his class, he names it King Arthur and sets out to hatch and raise an owl of his very own. As they wait for King Arthur to hatch and as they raise the funny-looking owl chick, Mab and David become true friends.
But Mab's father thinks they should return King Arthur to the wild. Can David give up his owl? Is it even the right thing to do? What can David do if the worst thing of all happens?
UPCOMING EVENTS
The Bookshop Events
Newsletter to get in touch
Stay In Touch with Our Updates